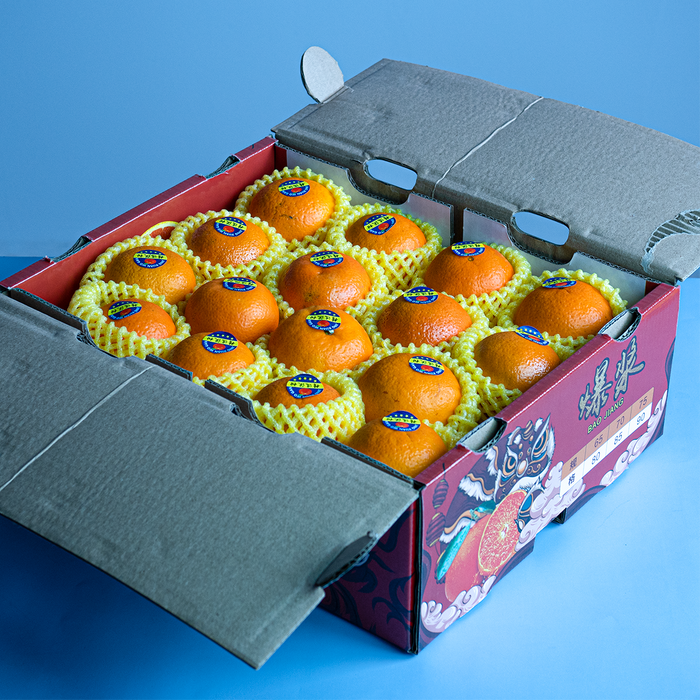 Orri Mandarin Oranges (8.8lbs)
Unavailable
Original price
$25.00
-
Original price
$25.00
Quantity: 4kg (8.8lbs) Orri Mandarin Oranges Gift Box (Approx. 36 Mandarins)
Origin: China
Seasonality: Early Spring
By Boat x Air Flown
Orri Mandarin Oranges are ridiculously sweet, flavourful and easy to peel. Not to mention they are the perfect size for any lunchbox or pocket. 36 sounds like a lot, until you eat 6 in four minutes.
Delivery

Local Delivery Monday-Friday. Order cut off for same day delivery is 7am.

Delivery by Trexity:

8am - 2pm | 10am-4pm | 12pm - 6pm

$29.99-$99.99 - $6.99 Delivery
$100+ - Free Delivery

*Please note that delivery times can never be 100% guaranteed. Factors such as traffic, or car troubles can impact delivery times.
Chefs & Produce Managers

We are pleased to offer case pricing for every product. Please contact us for pricing:

Call Us: 416-278-9385

Email Us: info@fruter.ca
Tree Ripe & Air Flown

Tree/Vine Ripened & Air Flown means this fruit reached optimal time on the tree and/or vine before being flown over, rather than shipped on a boat. Our fruit arrives within 3-4 days of being picked, as opposed to 14-21 days by boat. 
Return Policy

To be eligible for a return contact us within 48 hours of receiving your delivery.  Your item must be in the same condition that you received it, unused, and in its original packaging.

Please note that any products on sale are not eligible for returns. If you receive unusable product please contact us for a store credit.

Depending on the product; how it was stored and the condition it is in after 48 hours we can still offer refunds or store credits on a case to case basis.